Welcome to the Angert Lab
Research in the Angert Lab lies at the interface of ecology and evolutionary biology. Much of our research focuses on the evolutionary ecology of species' geographic distributions, asking what limits adaptation at the edges of species' ranges, why closely related species vary by orders of magnitude in range size, and how ranges are likely to shift in response to climatic changes. Another line of inquiry focuses on population and community dynamics and mechanisms of species coexistence. These different projects are united by a focus on mechanisms of, and constraints on, niche evolution and the consequences of divergence in niche properties for patterns of distribution and abundance. These projects take us to diverse habitats throughout western North America. We combine experimental manipulations in the field and in the lab with observations of natural populations and tools from quantitative genetics and physiological ecology. Learn more about current projects, lab members, and joining the lab.
Contact
Phone: 604.827.3892
Fax: 604.822.6089
Mail: 6270 University Blvd.
ac.cbu.ynatob@tregna.yma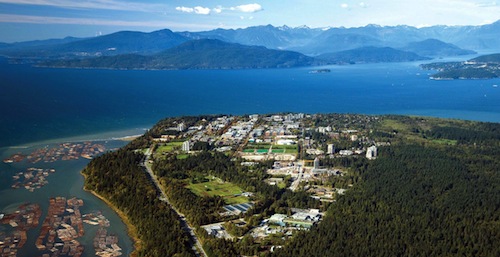 Lately...
Welcome to Xianyu Yang, a PhD student visiting from ECNU in Shanghai to work on the demographic trajectories of tree species under climate change


Congratulations to Mackenzie for advancing to candidacy this February 2021!


In spite of all the COVID-realted obstacles, Katie had a super successful first field season. Go Katie!


Congratulations to Mackenzie for being awarded a 2020 SSE Graduate Research Excellence Grant (R.C. Lewontin Early Award) and a 2020 FCRF-L'Oréal Canada Award


Congrats to Olivia Rahn, Graydon Gillies, and Emma Menchions for winning NSERC USRA awards with the lab for Summer 2020!


Welcome to Katie Goodwin who started her PhD in January 2020!


Haley and Takuji both aced their comprehensive exams in Summer 2019 - congrats!!