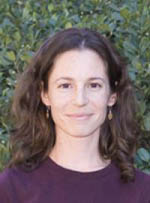 Amy Angert
amy.angert at botany.ubc.ca
Associate Professor, University of British Columbia
Amy joined the faculty at UBC in 2012. Previously she was an assistant professor at Colorado State University, completed two years of postdoctoral research at the University of Arizona, and attended graduate school at the University of Washington and Michigan State University.
Current students and postdocs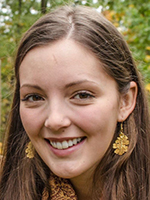 Haley Branch
haley.branch at botany.ubc.ca
PhD candidate
Haley completed her MSc at the University of Toronto, where she studied the effects of heat stress on reproductive development in Trianthema portulacastrum, a desert plant. She is interested in how plant communities will respond to changes in environmental stresses due to climate change. She is particularly interested in the role plant physiology plays in determining community assemblage under novel stresses. For her PhD, she is studying the physiological and morphological responses of Erythranthe cardinalis after generations of exposure to the California drought.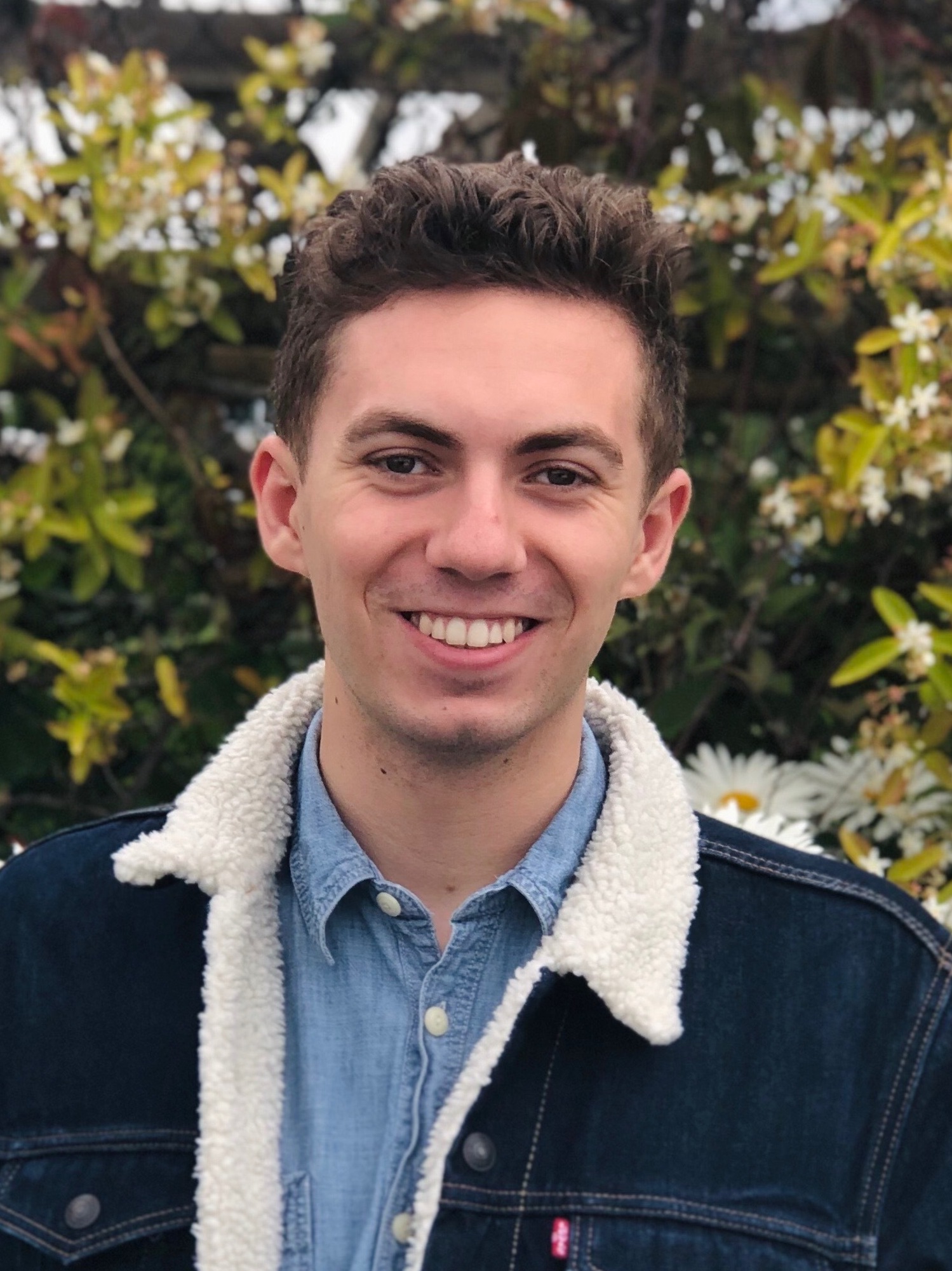 Graydon Gillies
NSERC USRA student 2020, WorkLearn student 2020
Graydon is currently completing his BSc in Honours Environmental Sciences at UBC and is primarily interested in the relationships between anthropogenic activity and floral diversity. He was supported in part by an NSERC USRA in the summer of 2020, during which he studied the effects of nutrient limitations across genotypes and temperature gradients in common duckweed Lemna minor. Currently, he is funded in part by UBC's Work Learn program, and is working with PhD candidate Takuji Usui on studying microevolution in L. minor.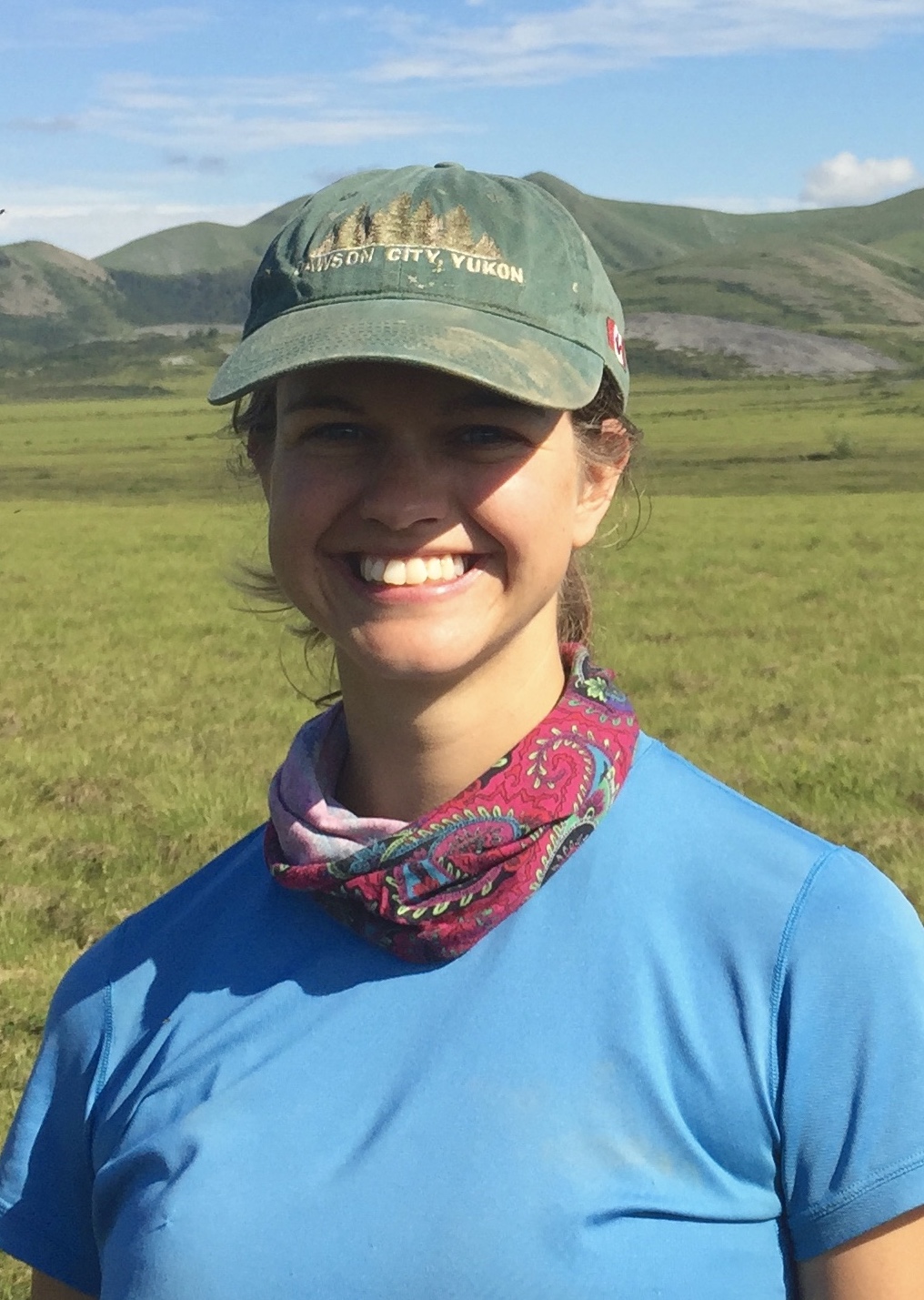 Katie Goodwin
katie.goodwin at botany.ubc.ca
PhD student
Katie is interested in disentangling the relative importance abiotic and biotic factors play in shaping species' distributions. Using experimental demography, she aims to investigate how temperature and herbivory impact population dynamics across an altitudinal gradient for Lupinus latifolius in the North Cascades, WA. Katie completed her M.Sc. at Memorial University where she studied how demographic niches and suitable microsite availability influence latitudinal treeline advance in the Yukon.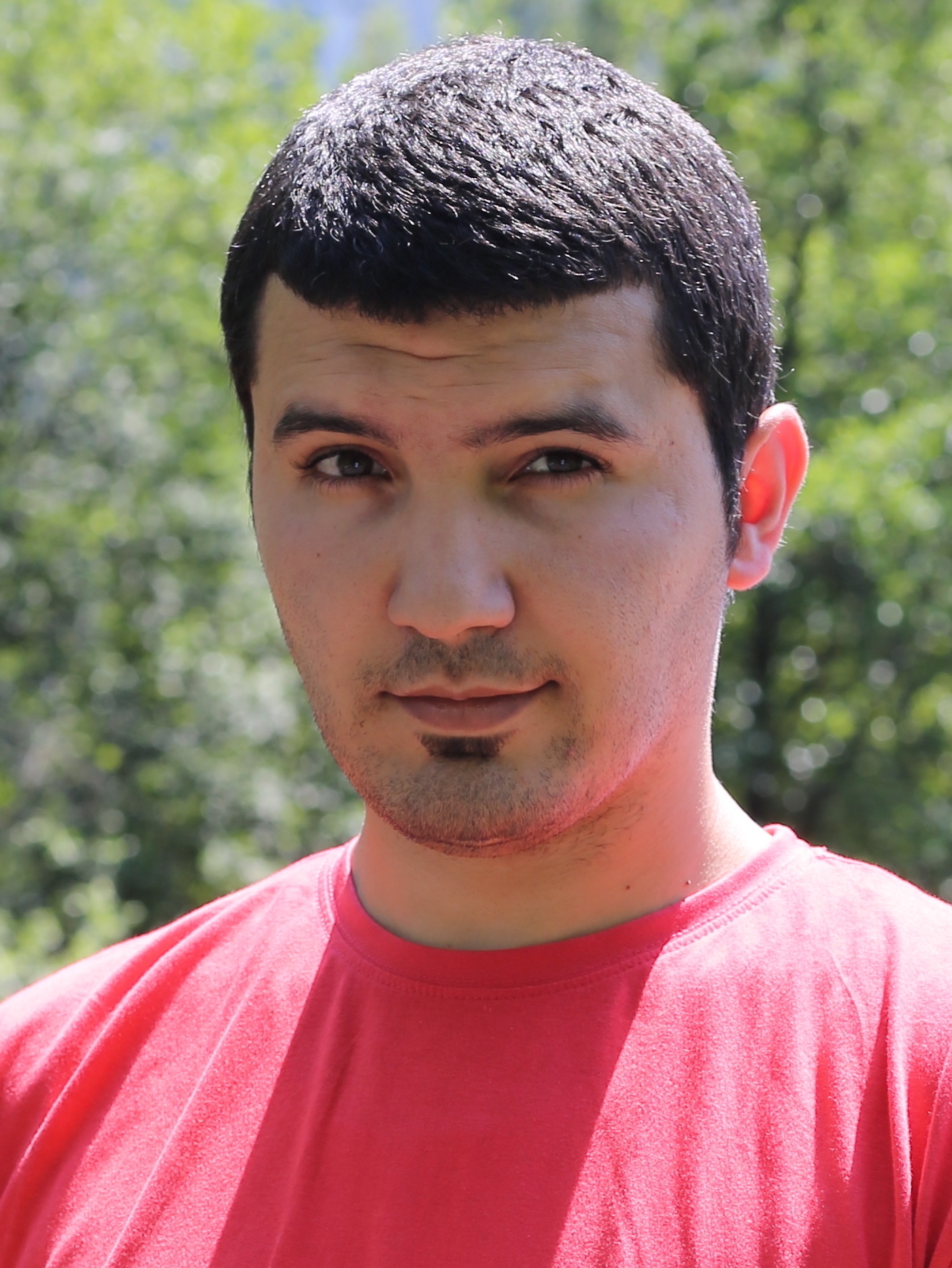 Rassim Khelifa
rassimkhelifa at gmail.com
Postdoc Fellow
My general interest lies at the interface of environmental sciences and evolutionary biology and involves life history plasticity, dispersal ecology, sexual selection, and conservation biology. My current research focuses on changes in the distribution range of odonates across latitude and elevation in Europe. My main questions are: what drives the variability in the range shift of species? How can we predict future range dynamics of communities? How species respond to climate change across different geographic gradients.
My previous postdoc research, which was conducted with Prof. Stefan Lüpold at UZH, focuses on understanding whether female choice depends on intrinsic male quality or male-female genetic compatibility. I am also interested in how toxins (pesticides) change female choice, male performance, genetic compatibility and ultimately sexual selection. To this end, I use laboratory experiments on Drosophila melanogaster. With my team consisting of postdocs and PhDs in Algeria, we carry out regular surveys to characterize the odonatological and avian fauna of the country and identify the threats that endanger the persistence of species. We also use citizen science and take into account the cultural aspect of society to effectively come up with solutions to establish effective conservation plans.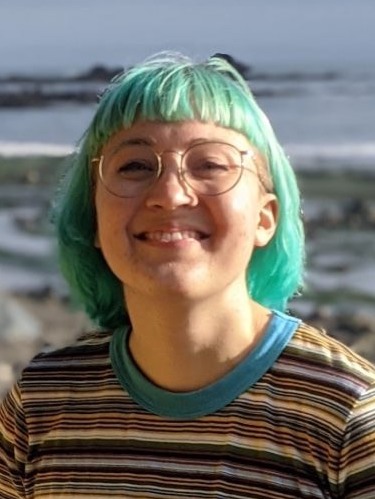 Juniper Malloff
NSERC USRA student 2021
Juniper is currently completing a combined honours degree in Chemical Biology at UBC. Their main interests are how climate change and other anthropogenic proceses will affect species interactions and community compositions, as well as how chemistry plays a role in insect-plant interactions. Juniper will be working with Lupinus latifolius and the associated insect communities in the Northern Cascade mountains, supported in part by an NSERC USRA for the summer of 2021.
Mackenzie Urquhart-Cronish
murquhart at biodiversity.ubc.ca
PhD candidate
Mackenzie's PhD research focuses on understanding the demographic pathways and genetic consequences of range expansion. She is interested in expanding on current evolutionary theory that predicts negative fitness consequences resulting from range expansion--or expansion load--by developing new models and conducting empirical investigations using natural populations of Mimulus lewisii along contrasting spatiotemporal scales (e.g., latitudinal and elevational gradients). Specifically, she aims to identify when and where we would expect the accumulation of expansion load to negatively impact long-term persistence of edge-populations in nature, which has implications for population-level responses to climate change.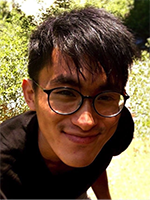 Takuji Usui
usuitakuji at gmail.com
PhD candidate
Takuji is interested in the eco-evolutionary processes that govern changes to species distributions. In response to environmental change, he is interested in the role of: (1) selective and stochastic evolutionary processes; and (2) species interactions in determining population dynamics at both the leading edge (e.g. range expansion) and trailing edge (e.g. evolutionary rescue) of the species range. In addition to these disequilibrial dynamics, he is further interested in the demographic and genetic processes that shape equilibrial (i.e. fitness and niche limited) range limits. To explore these themes, Takuji is currently setting up a novel, lab replicated species 'range' using multiple coexisting species of duckweed. Through utilizing experimental evolution, he will run lab experiments to study the effects of evolution on range dynamics in real time.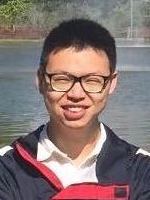 Xianyu Yang
Visiting PhD Student
Xianyu is a visiting Ph.D. student from East China Normal University. Based on forest and biodiversity inventory networks, he is interested in relating demographic strategies of tree species to climatic change and species distribution dynamics. Specifically, he focuses on the effectiveness of demographic compensation on helping species to maintain distributional range boundaries, and the role of demographic buffering in understanding species coexistence in tropical and subtropical forests.
Former lab members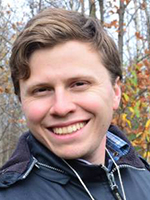 Daniel Anstett
daniel.anstett at botany.ubc.ca
Postdoctoral Fellow 2017 - 2021
Currently: Postdoctoral Fellow, Michigan State University
Daniel is broadly interested in the biogeography of species interactions. For his PhD he studied how herbivory and plant defence vary across a latitudinal gradient in common evening primrose. He also has an interest in landscape genetics, especially when considering adaptive traits. At UBC he is spearheading a rebrrection study to investigate evolutionary rescue in the scarlet monkeyflower.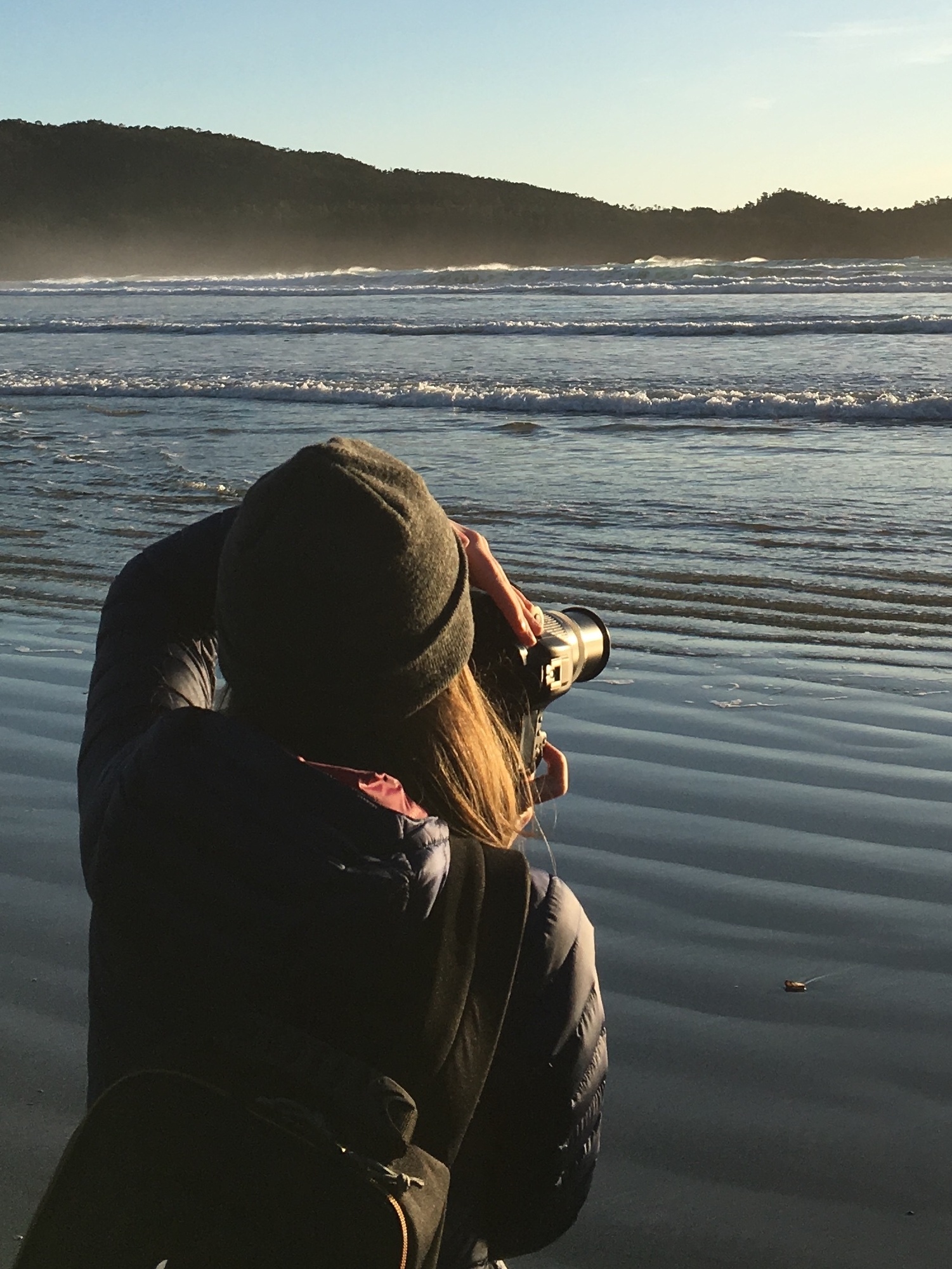 Emma Menchions
NSERC USRA student 2020, WorkLearn student 2019 – 2020
As part of her USRA position in the summer of 2020, Emma studied the flowering phenology of Lupinus latifolius across space and time in Washington and Alaska using images of herbarium specimens. Emma is interested in biogeography, ecosystem ecology, plant conservation, phenology and more broadly, how anthropogenic effects are affecting flora.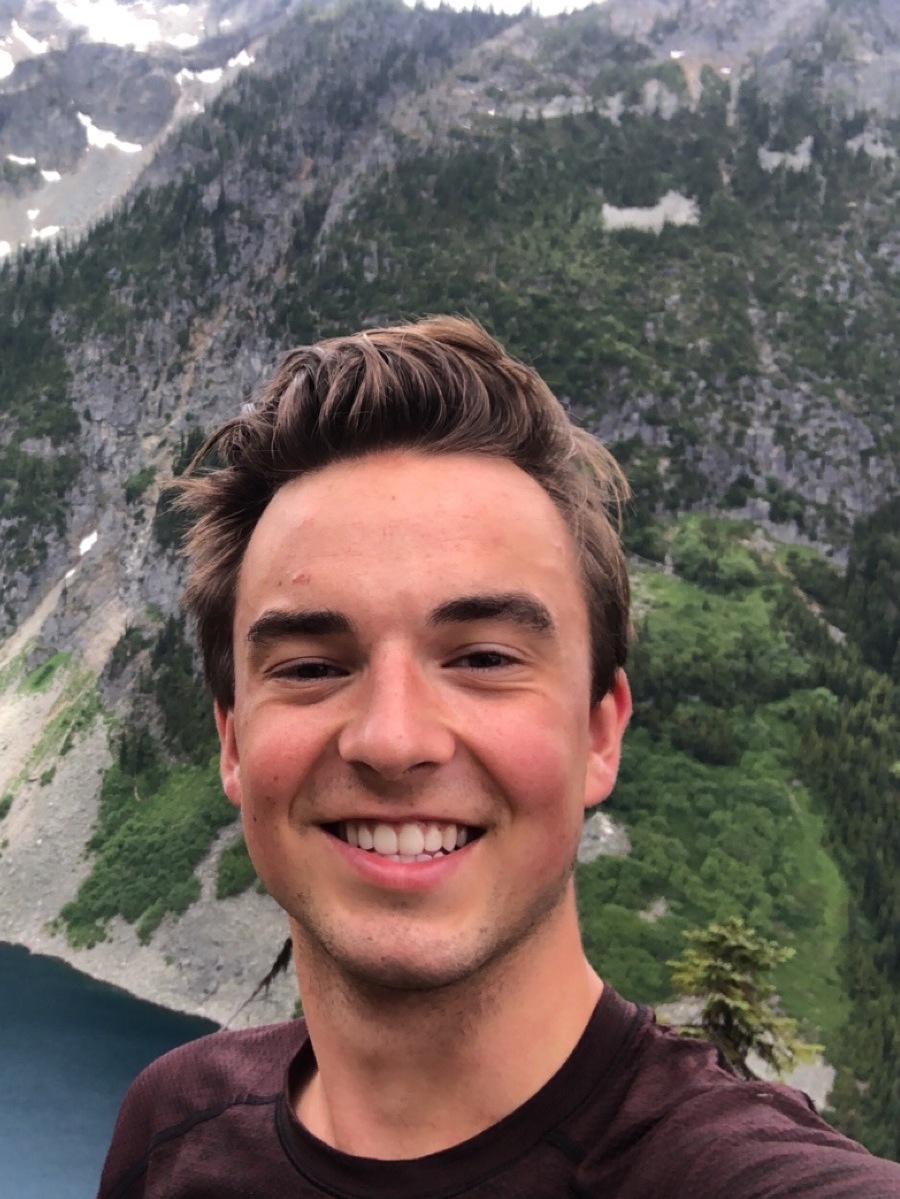 Rylan McCallum
NSERC USRA 2019 & Directed Studies student 2020
Rylan is interested in understanding how species interactions and local diversity will be impacted by climate change. He was supported in part by an NSERC USRA in 2019 and completed a study comparing the relative strengths of biotic interactions across elevational gradients in the North Cascades. He recently conducted a directed studies project in the lab looking at the generational effects of drought on Mimulus cardinalis.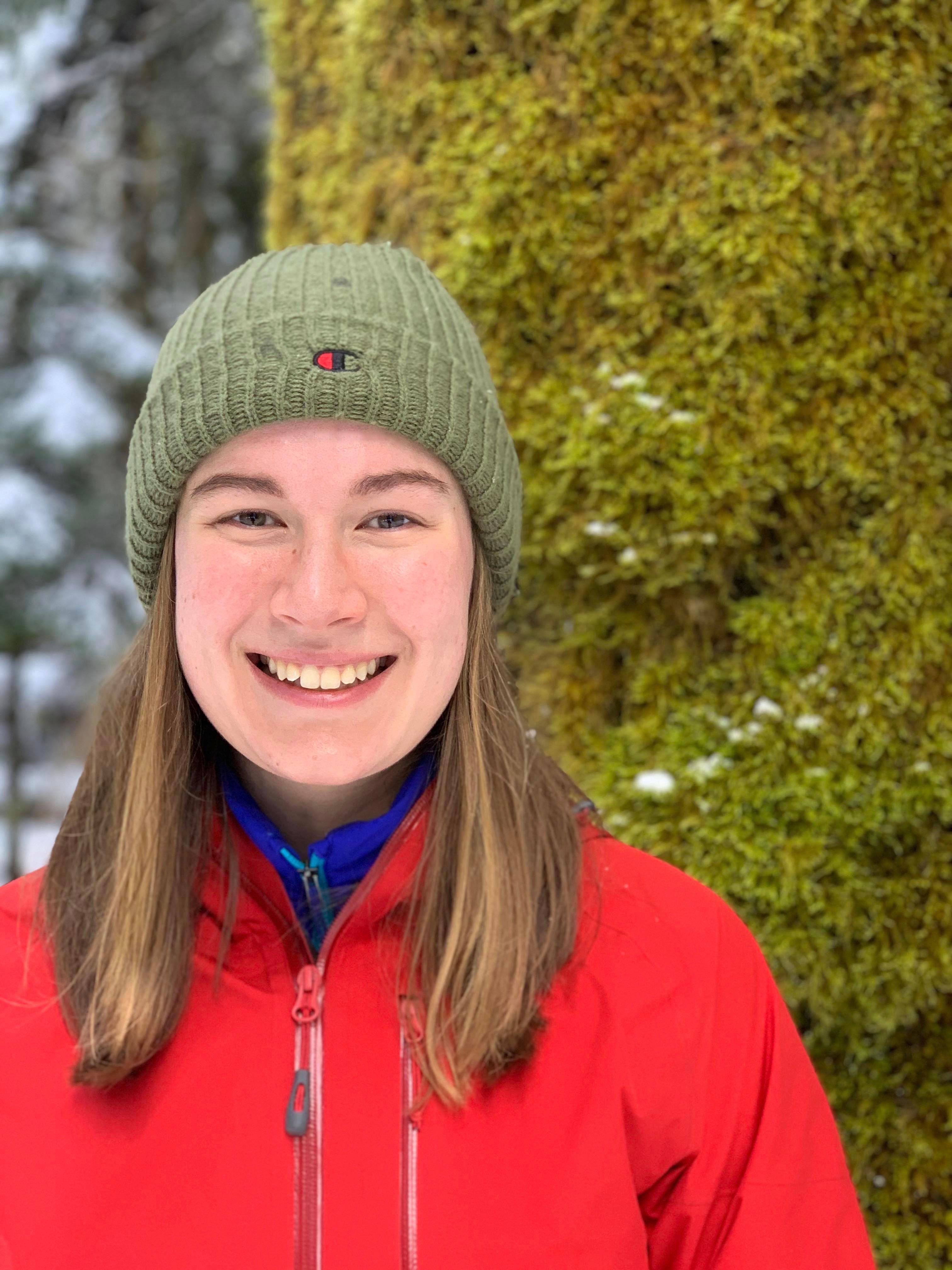 Olivia Rahn
SURE student & Directed Studies 2019, NSERC USRA student 2020
Currently: CGS-M MSc Student, Hargreaves Lab @ McGill University
Olivia held a research position in the lab funded in part by a Summer Undergraduate Research Experience (SURE) during summer 2019, and recently completed a directed studies project. Her research so far has focused on how traits related to fitness and adaptation in pink monkeyflower Mimulus lewisii populations change during the process of range expansion.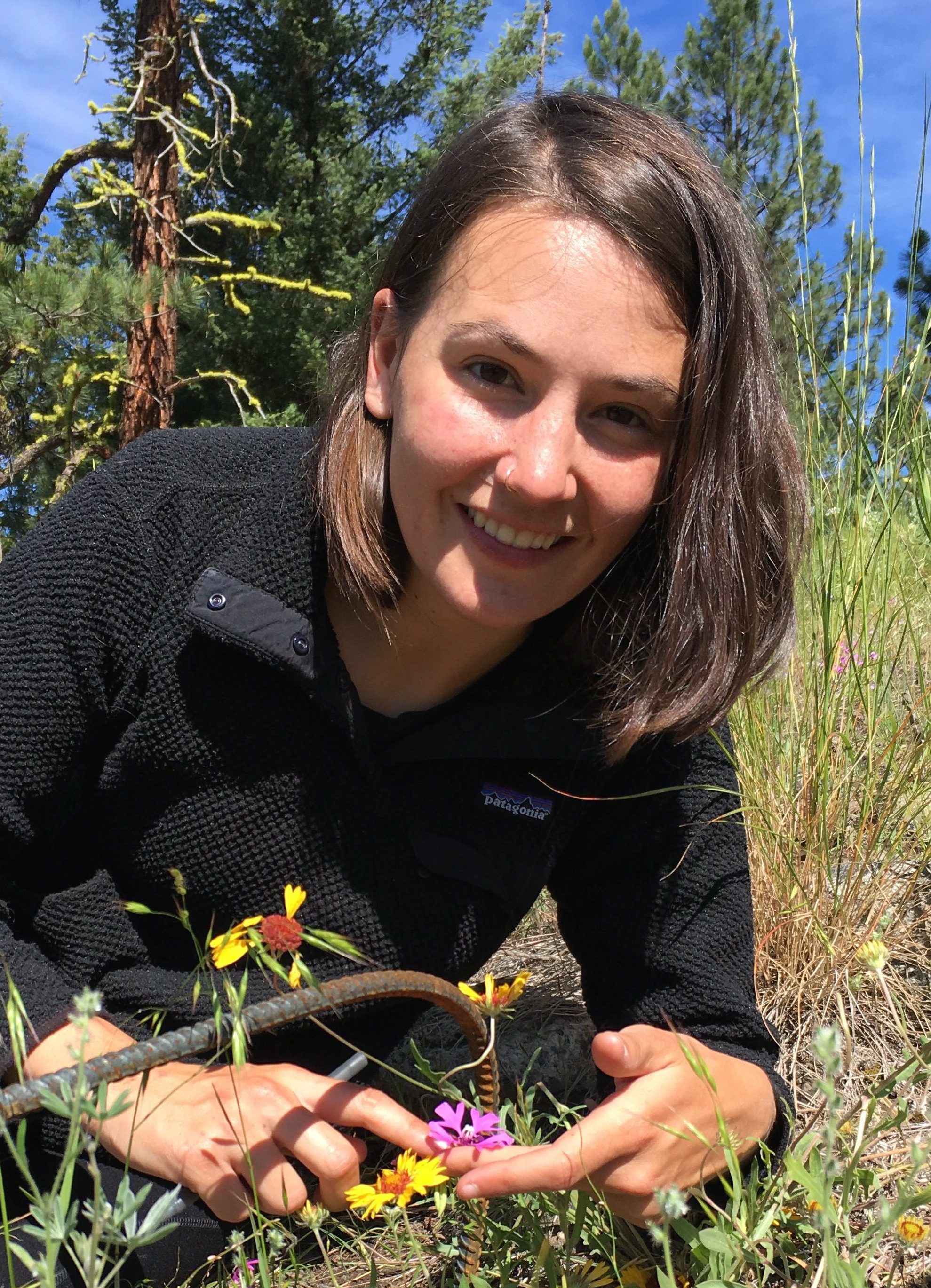 Megan Bontrager
mgbontrager at ucdavis.edu
PhD 2012-2018
Currently: Assistant Professor, Univeristy of Toronto
Megan began her PhD in the Angert Lab in September 2012. She is
interested in factors shaping species distributions and the adaptation of species to marginal habitats. She is particularly interested in the genetic and demographic contributions of pollinators to processes that limit species' ranges. During her thesis, she investigated how gene flow and genetic structure across heterogeneous landscapes contribute to shaping ranges. She pursued these research directions using the annual wildflower Clarkia pulchella as a focal species. Her thesis work utilized field experiments in natural populations, common gardens at the range edge, and population genomics.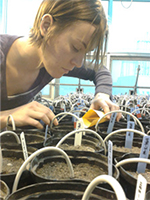 Rachel Germain
rgermain at zoology.ubc.ca
Biodiversity Postdoc, 2016-2018
Currently: Assistant Professor, University of British Columbia
Rachel studies historical contingencies in ecology; how events that have occurred few, tens, or tens of millions of years in the past can have persistent effects on present-day ecological dynamics. Her current research tests how species' histories of competitive interactions have driven evolutionary divergence through the phenomenon of character displacement (CD). She aims to reinvigorate CD research by using methods that (i) have more power to detect CD, and provide (ii) a clear mechanistic understanding of how CD manifests, (iii) its strength relative to other evolutionary drivers, and (iv) its consequences for competitive outcomes among competing species.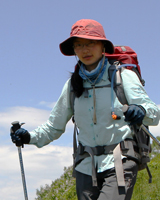 Qin Li
qin.li at biodiversity.ubc.ca
PhD 2012-2017
Currently: Postdoc, Chicago Field Museum
Qin's research interests are generally in macroecology, evolution, and biogeography. Qin received her B.Sc in Biology and M.Sc in Ecology from Beijing Normal University where she studied wildlife monitoring (e.g.
infrared-camera trap for Amur tiger and other mammals) in boreal forest in northeastern China, as well as species distribution modeling for plants. Qin's thesis work focussed on niche divergence across the Mimulus genus, considering phylogenetic relatedness, evolutionary processes, and
geographic distribution attributes, using a combination of techniques (modeling, field work, and greenhouse experiments).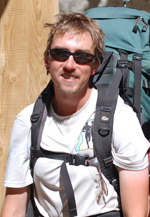 Chris Muir
cdmuir at hawaii.edu
Biodiversity Postdoc, 2013-2016
Currently: Assistant Professor, University of Hawai'i Mānoa
Chris is an evolutionary biologist who uses ecophysiology as a way to connect fitness tradeoffs to local adaptation and speciation. The goal of Chris's research is to renew and advance an evolutionary physiology synthesis in plants using comparative methods, genetics, field studies, and theory.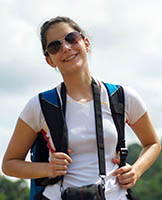 Rachel Wilson
rachelnora.wilson at gmail.com
MSc student, 2014-2016
Currently: Ecology instructor, UBC
Rachel backpacked all over the North Cascades to resurvey legacy vegetation plots and assess changes in species' distributions along elevation gradients. She found that most species have not shifted their ranges over the past 30-40 years, despite substantial increases in winter temperatures. However, many species decreased in abundance within their historic ranges.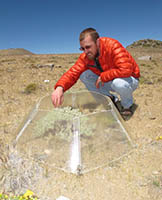 Chris Kopp
ckopp at biodiversity.ubc.ca
Teaching and Research Postdoc
Chris is interested in how plant species in mountain environments have responded to recent climate change and how they will respond to future climate shifts. This interest includes understanding direct responses to climate as well as outcomes of novel species interactions. To test these responses he employs techniques such as resurveys, repeat photography, species removal and warming experiments.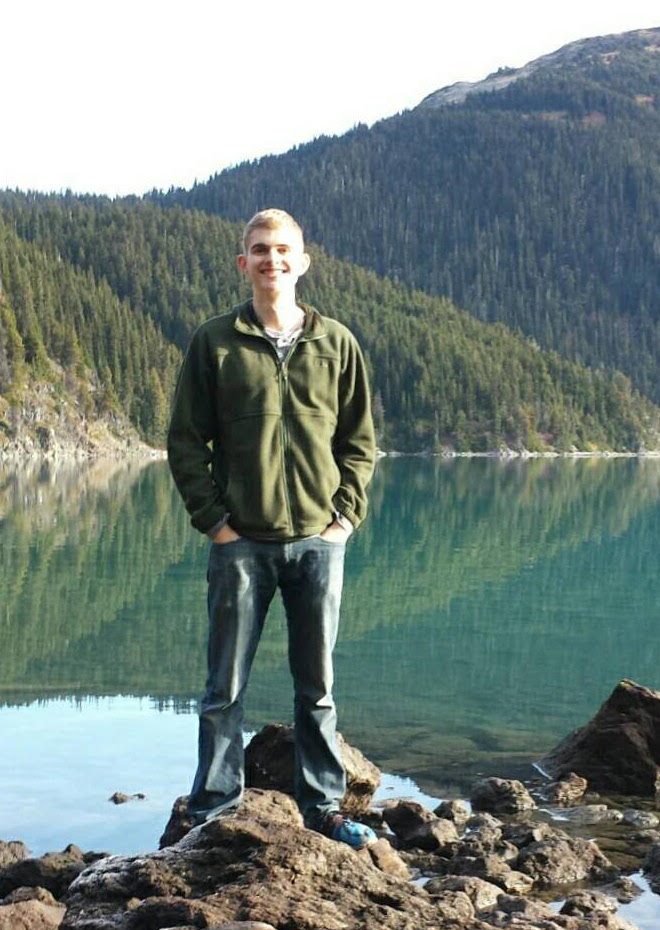 Devin Gamble
Honors thesis, 2017
Devin looked at mating system variation among populations across the range of a mixed-mating wildflower (Clarkia pulchella). His work examined why populations differ in their reproductive strategy and which climatic factors drive selection for self or cross-pollination.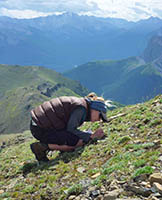 Anna Hargreaves
alhargreaves at gmail.com
Biodiversity Postdoc Fellow, 2014-2016
Currently: Assistant Professor, McGill University
Anna is interested in the ecology and evolution of species interactions, species' range limits, and their interface. Her research uses field experiments, theoretical and empirical syntheses, and simulation models to explore the evolutionary ecology of range limits and biotic interactions, especially pollination. She focuses on the relative importance of the abiotic environment, biotic interactions, and dispersal in limiting ranges, and how variation in fitness, selection and adaptation towards range limits might impact future evolution of niche breadth and dispersal.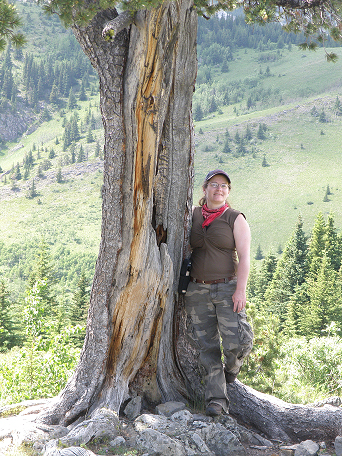 Barb Gass
barbgass at biodiversity.ubc.ca
MSc student, 2014-2016
Currently: Research Technician, BC Tree Seed Centre

Barb worked on the physiolgoy and conservation of Limber pine (Pinus flexilis). She measured needle traits and quantified their variation and distribution along a latitudinal gradient to determine if they can be used as predictors of resistance to an invasive rust (Cronartium ribicola).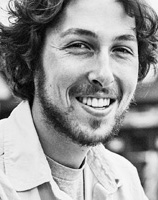 Matthew Bayly
bayly at biodiversity.ubc.ca
MSc student, 2013-2015
Currently: Data analyst, EcoFish Consulting
Through field translocation studies, Matt investigated dispersal limitation at
the northern range boundary of Mimulus cardinalis and conducted experimental tests of the predictions from ecological niche models.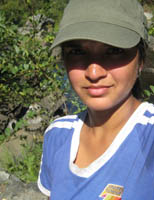 Seema Sheth
Seema_Sheth at ncsu.edu
PhD, Colorado State University, 2008-2014
Currently: Assistant Professor, North Carolina State
Seema is interested in understanding the processes that shape the geographic distributions of species. She examined how species' traits influence the limits and sizes of species' ranges across the genus Mimulus.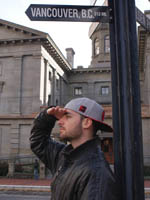 Sam Pironon
samuel.prionon at free.fr
Visiting scholar, Fall 2013
Currently: PhD student, CSIC-Instituto Pirenaico de Ecología, Spain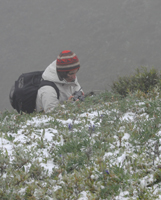 Anna Mária Csergő
anna.maria.csergo at gmail.com
Research Associate, University of British Columbia, 2012-2013
Currently: Marie Curie Postdoctoral Fellow, University of Dublin
Anna asks: How are population dynamics are affected by environmental variability? What are the mechanisms linking traits, environment and biotic interactions to spatial population dynamics? Can the variation in
demographic rates be predicted from the position of populations
within the geographic range and within ecological niche space? Which demographic rates may signal persistent or shifting geographic ranges? She answers these questions by linking range-wide variation in population dynamics to spatially explicit predictions of habitat suitability.


John Paul
jrpaul at usfca.edu
Post Doc, Colorado State University, 2008-2012
Currently: Assistant Professor, University of San Francisco
John uses a coalescent framework to infer demographic histories across species' ranges and test competing range limit hypotheses. His prior work examined species distribution and abundance from a phylogenetic perspective, asking if age is related to range size and how phylogenetic relatedness structures assemblages.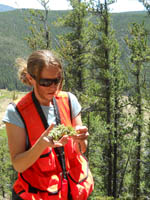 Erin Borgman
erin.meier at colostate.edu
M.Sc., Colorado State University, 2011-2013
Currently: Ecologist - Field Coordinator, National Park Service
Erin's project involved examining maternal effects in long-lived plant species
to better account for the impact of the maternal environment during offspring development on early seedling growth. She also explored the degree of genetic differentiation among limber pine populations in the Southern Rocky Mountains to help improve the success of conservation actions.